Family photo taken with brother Aso at his hotel pool side. A beautiful sunny Hawaiian day enjoying each other's company and food.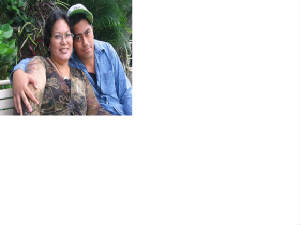 A treasured photo of us when we were so innocent Aua children. Photo was taken by Aunt Sila during their vacation to Samoa in the 70's. Baby in photo is Baby Sila, Uncle
Fosi's youngest daughter.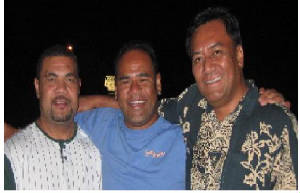 Brother Aso enjoying his vacation with brothers-in-law Pat and Barry in Honolulu. Photo taken at Barry's counsin Kenny's baby's Luau, March 2006.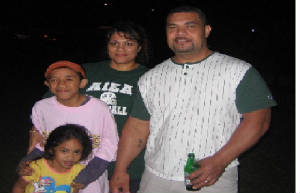 Sister Fia with husband Pat, also pictured in photo is Robert and Baby Sia.